How To Determine Your Fencing Needs
In last week's post, I talked about 5 things to consider to turn your backyard into an oasis. I covered the concept of extending your indoor domain to the great outdoors in a way that will be safe, inviting, and entertaining. This week we'll be covering what I consider the main framework of this idea, your fence.
When it comes down to it, there are three overall types of fencing which include
Ornamental Fencing
Semi-Private Fencing
Full Privacy Fence
Ornamental Fencing
This category of a fence is commonly derived from the concept of what some of us grew up around – the picket fence. This type of barrier averaging about 2.5-4.0 feet in hight favors more of the purely aesthetic side of fencing style and function. A picket fence is a simple design with verticle "pickets" and cross-section bracing. It is generally made from wood, while some are constructed from aluminum.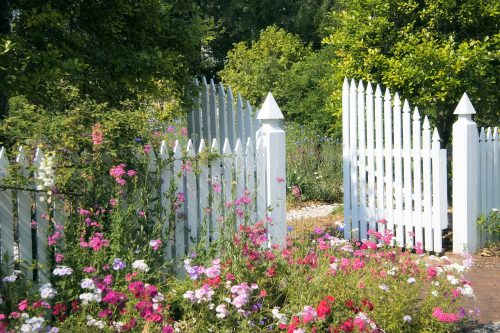 There are of course other types of ornamental fencing such as what is commonly referred to as wrought iron. While this style is very similar in look and feel of wrought iron, the modern version of is made from milled aluminum.
Custom solutions in ornamental fencing are also available in vinyl/PVC fence. If you're looking to dress up your property with a simple and charming environment with minimal privacy and security, an ornamental fence is a good option.
Semi-Private Fencing
Semi-Private Fencing is available to those who like privacy but are not necessarily looking to be completely enclosed in their backyard environment. One of the most popular options here in Florida is the board-on-board style fence. You'll see this style most often in wood construction, but many people opt for vinyl/PVC construction as well. This style is characterized by boards placed vertically or horizontally with an offset gap between each board, both inside and outside of the supporting posts. This gap creates a semi-see-through effect.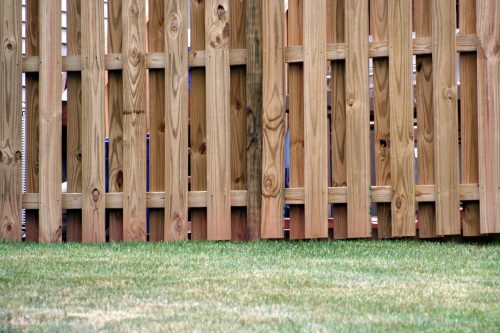 A semi-private fence is ideal for families and individuals who are looking to create a more secure and private surrounding while not completely being shut off from the outside the fence environment.
Full Privacy Fence
Okay, so this style is my personal favorite, the entirely private fence. If you really want to create a backyard oasis, then you should greatly consider the full privacy fence for the optimum backyard oasis effect. Why? Well with many options and styles to choose from, you'll be able to transform your backyard by incorporating this type of fencing. Whether you want wood or vinyl/PVC, you'll be getting maximum privacy and that highly finished result that only a full privacy fence can give.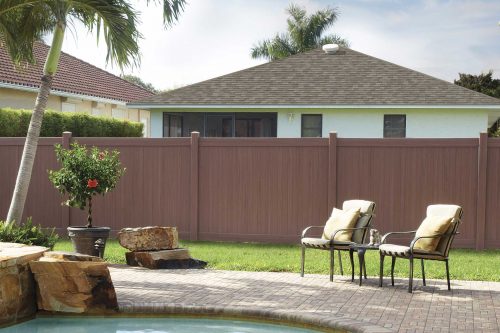 I recently visited a Bufftech vinyl/PVC fence installation done by a fence company in St Augustine which highlighted this concept perfectly. With clean lines and highly uniform structure, you can see in the pic above just how extended the home is into the outdoor environment.
Conclusion
No matter what type of fence appeals to you, I've listed projects you can have installed, or install yourself if you feel you're up to the task. At any rate, you'll be well on your way to creating that oasis you desire for entertaining and relaxing to your heart's desire.